1. Log in to your Plesk account.
2. In the Sidebar Menu, click on Websites & Domains.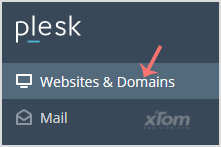 3. Under Domain Name, click on your subdomain.

4. Choose

Hosting Settings.
5. On the right side of Hosting Type, click on Change, displaying next to Website.

6. Under Hosting Type from the drop-down menu, select the Forwarding option.
- In the Destination Address, enter the external URL of the website where you wish to redirect your subdomain to.
- Forwarding Type: Select Moved permanently or Moved Temporarily.
Click Ok.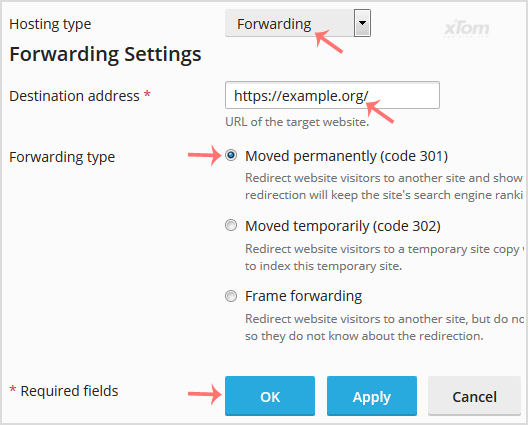 You can get a warning that the content of the website will be deleted. Once you confirm with Yes, your subdomain will be redirected to your selected destination.